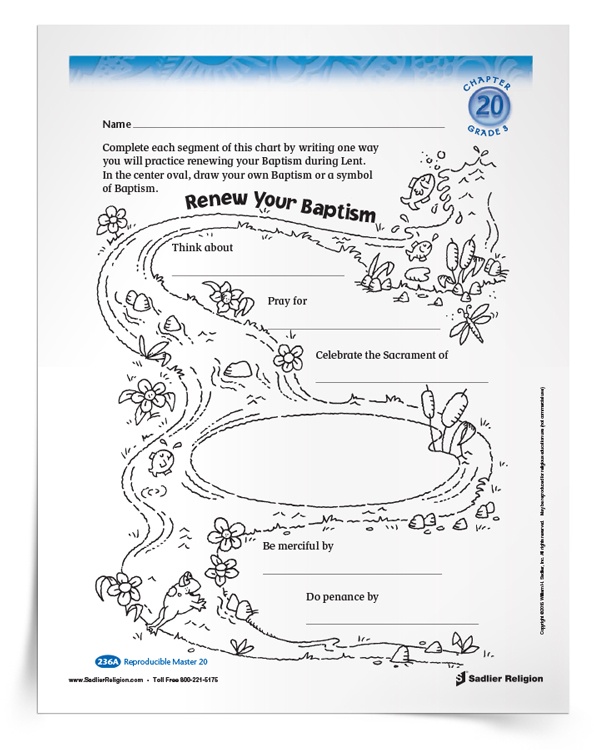 Lent is a season of simple living during which Catholics make a special effort to pray, do penance, and good works. Download a primary activity to help young children practice renewing their Baptism during Lent.

Fill out the form to download the Renew Your Baptism Activity now.

Download available in English and Spanish.