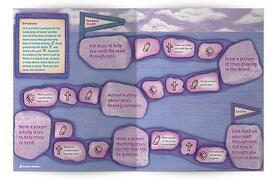 Lent is a time of preparation for the celebration of Christ's Death and Resurrection at Easter. Lasting for forty days – from Ash Wednesday to the evening of Holy Thursday – the season draws us towards the light of Christ. Download a lesson and prayer celebration to discuss the spiritual practices of Lent with your family or class.
Fill out the form to download The Road to Lent Leads to Easter Lesson now.
Download available in Spanish and English.