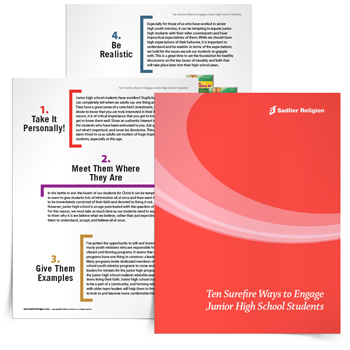 Download an exclusive eBook with ten tips for appealing to junior high school students at a critical point in their lives and their faith journey, written from the perspective of a Director of Religious Education.
Fill out the form to download Ten Surefire Ways to Engage Junior High School Students eBook now.
Download available in English and Spanish.