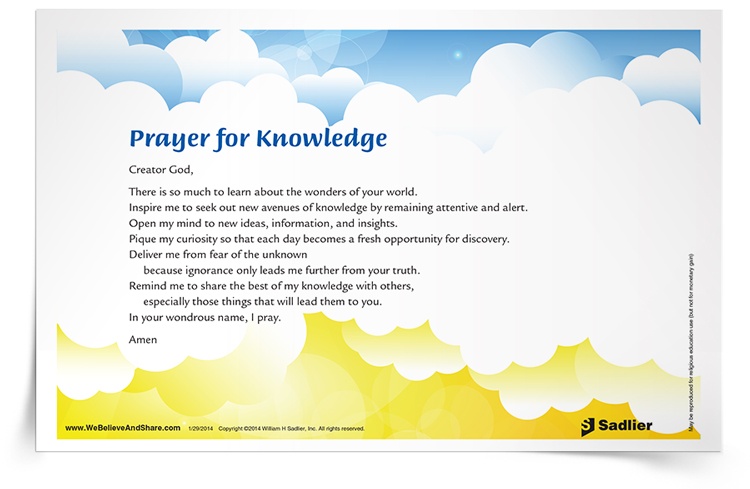 The wonder and joy of learning are intrinsic to the gift of knowledge given to us by the God of all creation. Download a prayer to celebrate knowledge and share it with your class or family.
Fill out the form to download the Prayer for Knowledge Prayer Card now.
Download available in English and Spanish.