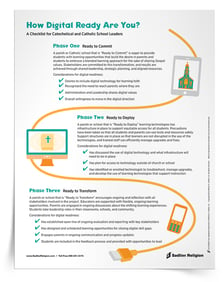 As catechists and educators, we have the responsibility to recognize the changes in technological developments and respond accordingly. The challenge catechetical and school leaders face is to embrace digital technologies and use them when and where appropriate. Download a checklist of general considerations for digital readiness and share it with your catechists and teachers.
Fill out the form to download the How Digital Ready Are You? Checklist now.
Download available in English and Spanish.