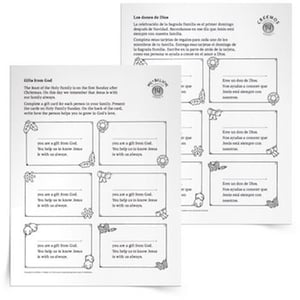 On the Feast of the Holy Family of Jesus, Mary, and Joseph we remember that Jesus is with our families, always. With the Gifts from God Activity, children reflect on the ways that their family members are gifts from God by completing gift cards for family members. The children can present the cards to family members.
Fill out the form to download the Gifts from God Activity now.
Download available in English and Spanish.