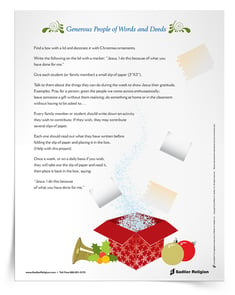 Let us practice what St. Paul said and sow generously to reap generously, that is to say, let us be generous in giving and thankful for receiving. Download the next activity and share it with everyone nearby (you can do it at school, at catechism or at home).
Fill out the form to download the Generous People of Words and Deeds Activity now.
Download available in English and Spanish.