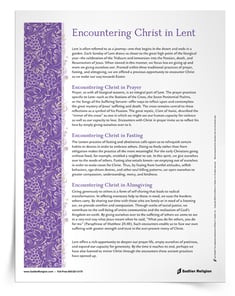 The season of Lent offers a rich opportunity to deepen our prayer life, empty ourselves of pettiness, and expand our capacity for generosity. Framed within three traditional practices of prayer, fasting, and almsgiving, Lent offers a precious opportunity to encounter Christ as we make our way towards Easter.
Fill out the form to download the Encountering Christ in Lent Support Article now.
Download available in English and Spanish.