Vivimos nuestra fe
Grades 7–8
Foster the faith and spiritual development of adolescents as they become disciples of Jesus Christ in this two volume edition.
Help young people reflect on their faith by answering a Big Question that sparks inquiry.
Build Catholic identity in each chapter and retreats throughout the year.
Make Church history more accessible with condensed units that address key points with simple summaries.
Offer unparalleled flexibility with an Essential Roadmap that guides lesson planning.
Please fill out the form to receive a complimentary examination copy.
Free sample books are only mailed to valid parish and school addresses (no PO Boxes). Please complete all the required information which will help us qualify your request.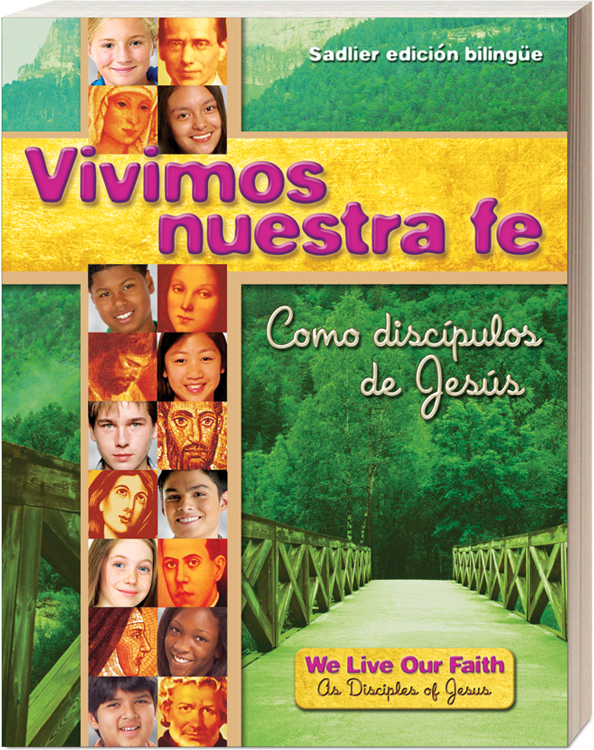 Request a Free Sample Copy