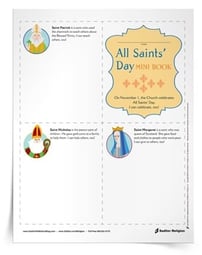 Download a printable activity for young children to celebrate All Saints' Day. This mini book teaches about the work of some saints and can be personalized and shared with family and friends.
Fill out the form to download the All Saints' Day for Kids Mini Book now.
Download available in English and Spanish.