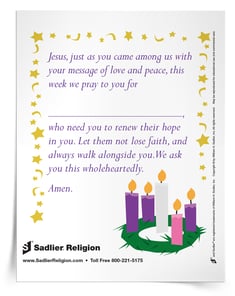 Consider giving the Advent wreath a greater significance this year. Rather than just having it as a Christmas decoration, pray weekly for a special purpose that needs an extra dose of hope. Download the Advent Wreath Activity and practice it with your family or friends.
Fill out the form to download the Advent Wreath Activity now.
Download available in English and Spanish.