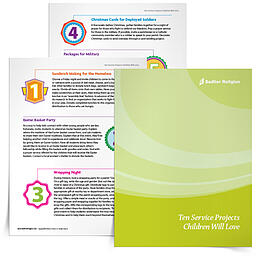 A quote attributed to Blessed Teresa of Calcutta is "If we pray, we will believe; If we believe, we will love; If we love, we will serve." These words ring very true, especially for our students today. Engage and mobilize your students with service projects that will inspire all year long with an eBook full of service project suggestions.
Fill out the form to download 10 Service Projects Children Will Love eBook now.
Download available in English and Spanish.