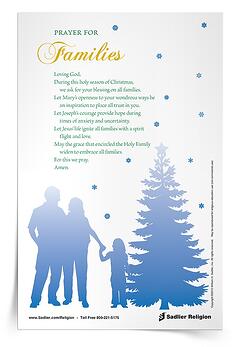 The feast of the Holy Family, usually celebrated on the Sunday following Christmas, marks a time to honor Jesus, Mary, and Joseph as figures of faith and promise. It is also an occasion to consider the holiness inherent in domestic life.
Fill out the form to download the Prayer for Families Prayer Card now.
Download available in English and Spanish.