Vocabulary Workshop Achieve
Grades 6–12+ (Levels A–H)
What makes rich vocabulary achievable? Vocabulary Workshop Achieve! You'll find:
A focus on fewer words, in small chucks, to deepen students' understanding of each word's meaning
Words taught in context to help students learn about the way these words are used as well as how to use context clues to determine word meaning
A manageable instructional design so teachers can easily help students to develop word knowledge leading to academic success
Fill out the form to request a FREE sample of Vocabulary Workshop Achieve!
Free sample books are only mailed to valid school addresses (no PO Boxes). Please complete all the required information which will help us qualify your request.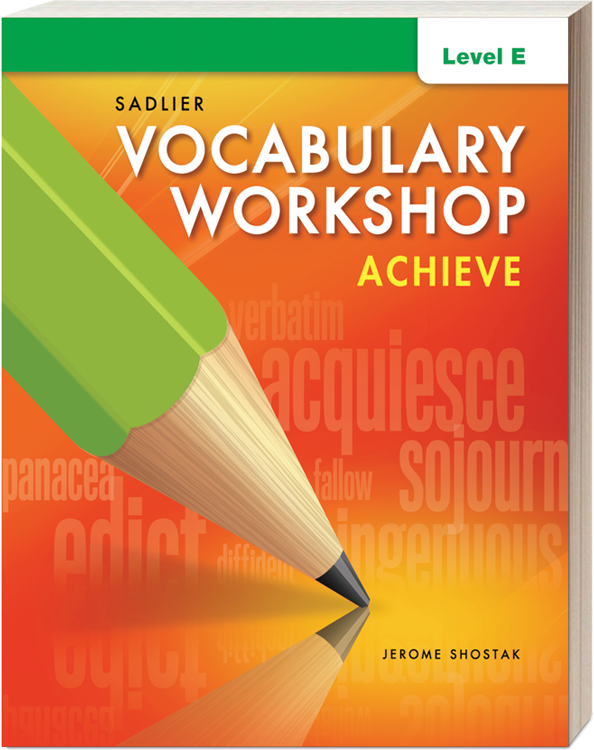 Request a Free Sample Copy