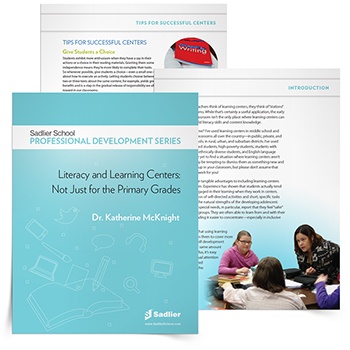 When most teachers think of learning centers, they think of "stations" in K–3 classrooms. Learn about how Dr. McKnight has been successful using learning centers in middle school and high school classrooms all over the country–in public, private, and parochial schools; in rural, urban, and suburban districts. She has been effective with gifted students, high-poverty students, students with special needs, ethnically diverse students, and English language learners.
Download Dr. McKnight's Literacy and Learning Centers: Not Just for the Primary Grades eBook and start setting up your learning centers right away!
Fill out the form to download your professional development resource now.