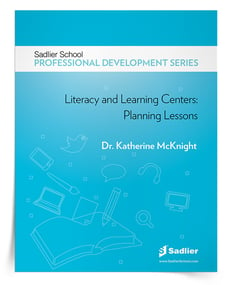 This eBook focuses on planning at the unit and lesson level. Many teachers have contributed their wisdom and ideas. You, the reader, will also benefit from their trial and error learning process, as this framework was developed for real classrooms and students that are like yours.
Download Dr. McKnight's Literacy and Learning Centers: Planning Lessons eBook and start setting up your learning centers right away!
Fill out the form to download your professional development resource now.