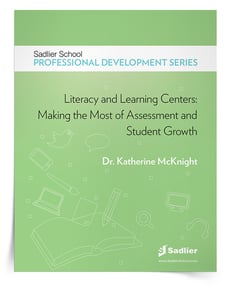 Much has been written about grades and what they mean for students. Although the grading system of A, B, C, D, and F has been around since long before we were in school, it's time to admit that these letters are not necessarily the most effective means of assessing our students.
Download Dr. McKnight's Literacy and Learning Centers: Making the Most of Assessment and Student Growth eBook and start setting up your learning centers right away!
Fill out the form to download your professional development resource now.