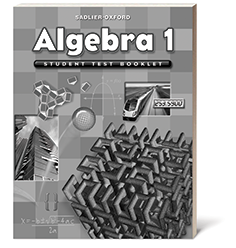 Student Test Booklets
Available as an additional purchase, this print version of Benchmark and Chapter Tests in standardized-test format assesses key mathematical skills and concepts at each grade level and prepares students for high-stakes tests. Item analysis, common error diagnosis, and prescriptions for each test guide teachers in crafting follow-up instruction for identified learning gaps. A Teacher's Answer Key is also available.
For more information regarding Assessments, fill out the form on the right.