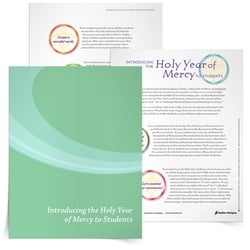 During the upcoming Extraordinary Jubilee, a Holy Year of Mercy, Catholics will strive to be merciful to one another as God is to us. Download an eBook with some suggestions to use when introducing the Holy Year of Mercy to the students in your religious education program.
Fill out the form to download the Introducing the Holy Year of Mercy to Students eBook now.
Download available in English and Spanish.