3-part Masterclass hosted by Ashley Fox

STARTS January 10th. Watch it on your time.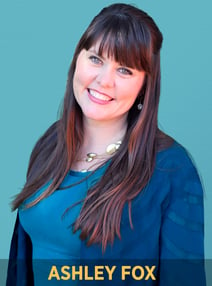 Join us for a FREE, 3-part Masterclass with Ashley Sheridan Fox, Director of Religious Education for the Diocese of Venice in Florida. You'll discover how Hispanic ministry is what the Lord is calling you to initiate in your parish.
Don't worry, if you are not a DRE, this class is still for you!
HERE'S WHAT YOU'LL LEARN:
Class 1: Ashley discusses why Hispanic ministry is challenging for Anglos and what the Church teaches us about it in Scripture and Tradition.
Class 2: Tackling the myths surrounding Hispanic ministry, Ashley helps you consider how your prayer life and culture can impact this ministry.
Class 3: Finally, Ashley will teach you your mission in the Church and why it involves Hispanic ministry.
On January 10th, you'll receive your first of three weekly emails. Each email will give you
"ON DEMAND," anytime access to the Masterclass video, reflection questions, and free
download for that day.
Watch all three sessions and receive a Certificate of Participation! Details will follow.
PLUS, Ask Ashley questions live in a Facebook Live Q&A on the Monday following each class
at 4 p.m. EDT. Details will be emailed before each Facebook Live session.
Don't miss this powerful, transformational Masterclass. Fill out the form to register now!