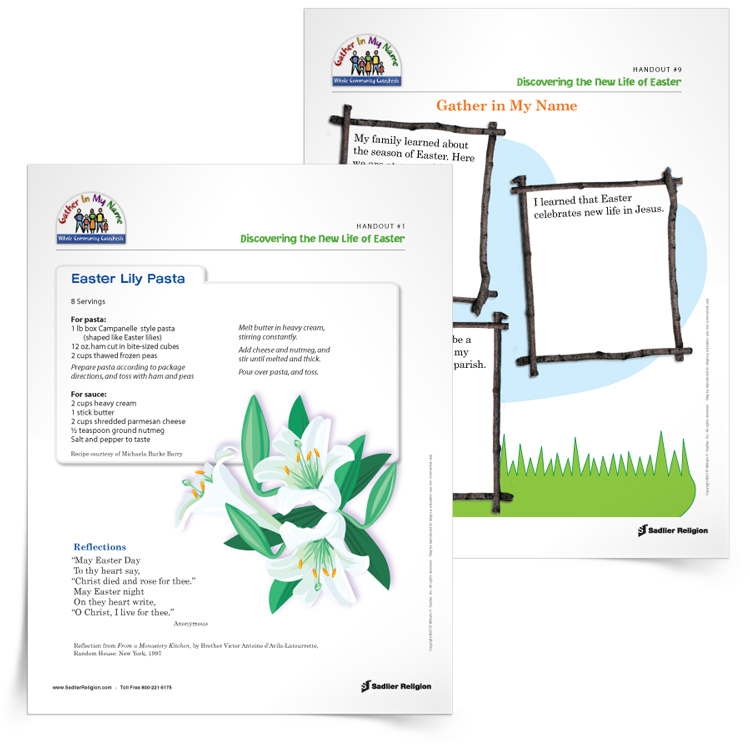 Discovering the New Life of Easter is a fully multi-generational event from Gather In My Name, designed to bring children, youth, and adults together to pray, share faith, and learn more about Easter practices and traditions. With this Easter event participants will:
Deepen their understanding of Easter as a season to celebrate new life in Jesus Christ.
Cultivate an awareness of the hope and life that comes through Jesus Christ's Ressurection.
Identify ways to discover signs of the new life of Christ enfolded within daily experience and surroundings.
Fill out the form to download the Discovering the New Life of Easter Event now.